Raymonds Hire Live Army Military Pipe Band for Showroom Launching.
We are proud to announce that one of the most prestigious brands of India, Raymonds, has hired our services for Launching Showroom in Jaipur. As everyone knows have carved a niche for ourselves for top-notch services and following the same, prestigious brand, Raymonds has chosen us to perform at their Inauguration ceremony in Jaipur Vaishali Nagar.
Our other esteemed clients include: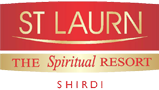 We have a list of esteemed clients who have given us an opportunity to serve them for their companies and brands. We feel honored to perform at their request. Many factors count when choosing a Bagpiper Band Performance at your event. First of all, is the professional approach of the Bagpipe Band. Yes, We have carved a niche for ourselves by performing at almost all the states of India and can fulfill your demand any time around the year. The second thing, which every brand or company wishes to hire a bagpiper Band is countability and professional approach. Here, we have a shining track record of almost two decades to showcase.
Raymonds Hire Live Army Military Pipe Band for Showroom Launching Jaipur
We can be trusted for unfalling performances and being punctual.
Another vital factor is the prices. I know, that if you are planning an event or wedding you must a budget, but we at our end charge a very economical performance fee. This makes our clients feel easy while booking bagpiper band.
So, there is chances that you might be willing to book our services for your upcoming event or wedding. Give us a call, and we shall furnish all the requirements at our end. You only have to pay the fee and enjoy the performance. Leave everything to us and relax.
Raymond's, Mumbai || Apple Events, Jaipur || 360 Media Solutions, Jaipur || Planet Celebration, Jaipur || Dream Wedding and Events, Bhilwara || Jack and Jones, Mumbai || Ridhika Construction, Sikar || Enjay Events, Mumbai || Once Upon a Time, Jaipur || Toast events private limited, mumbai || Aamantran events, Jaipur || Saini Hospital, Nawalgarh || Ridhi Sidhi hotel, Jhunjhunu || Prashant Furniture Udyog, Sikar || Jangid Autowheel, Akola || Yogesh Automobile, Sikar || A Day to Remember, Mumbai || Unnati Pharmaceuticals || Shabakada Elada construction. Eng. (Saudi Arabia -KASA) || Rajendra Jangid Contracting LLC, Dubai (UAE) || Siddhi Vinayak Marriage Garden, Sikar || Rajesh Motor, Jaipur || Taintis Group || MS Events || Lauren Resorts, Shirdi || Geetanjali B.Ed College, Borawar || Lucky Poultry Farm, Babaicha
Raymonds Hire Live Army Military Pipe Band for Showroom Launching Jaipur
Being A Customer-Focused Enterprise, We Strive Towards Maximizing The Contentment Of Patrons In All The Aspects. Our Experts Make Sure That The Clients Are Getting The Services As Well As Ordered Baggies In Tandem With Their Preferences & Demands. All Our Experts Work With The Aim To Make The Clients' Celebration Most Enjoyable And Memorable. Every expert Of Our Firm Is Properly Trained With The Assigned Duty So That He Can Complete The Assigned Task With Perfection. Understanding The Importance Of Time In Various Celebrations, Our Experts Reach The Destination On-Time.